Why Should You Choose Dental Implants?
Posted by KINGS DENTAL GROUP on Jul 23 2021, 04:22 AM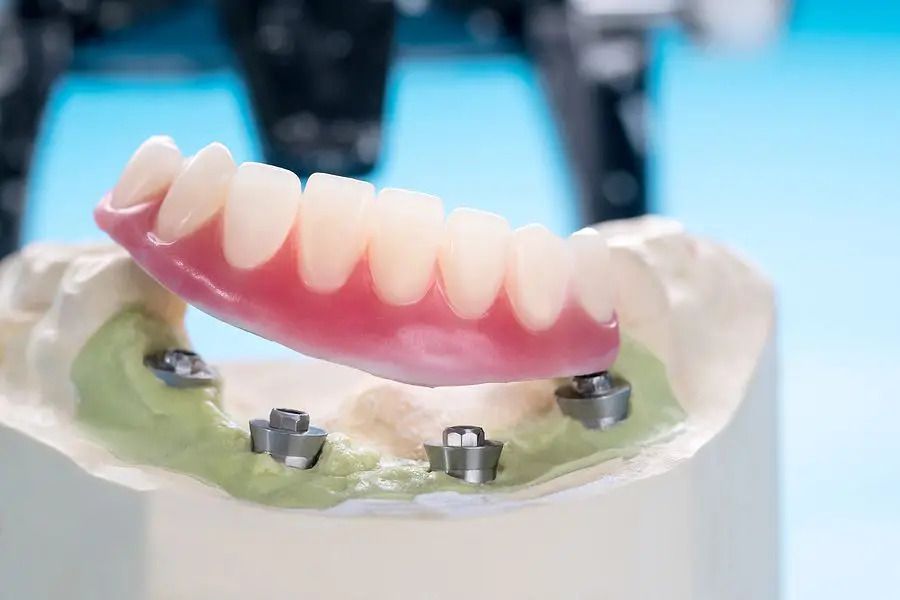 Dental implants are now a popular choice among people who want to replace their missing teeth. It's because implants come with several benefits. First, the treatment is suitable for people of any age group. Second, the treatment ensures that you get your beautiful smile again. It is therefore the best option that helps you regain your self-confidence.
Still not convinced? Well! We have listed four reasons why you should go for dental implant treatment.
Dental implants are the most effective cosmetic dentistry treatment that restores your smile. These dental implants work, look and feel like natural teeth. With roots made of titanium, they effortlessly fuse well with the jawbone. They are so incredibly comfortable, it's like having your natural teeth white eating or drinking.
Improves Facial And Bone Features
Dental implants preserve the tissue of your natural tooth. They avoid cutting down the adjacent teeth for the convenience of the bridgework. Moreover, it reduces the bone's absorption and deterioration that results in loss of height of the bone. They restore the jawbone structure by reducing the extra load on the other oral arrangements.
Dentures do not last forever. Dentures require fixing frequently. On the other hand, dental implants last longer than any other treatment. The chance of a dental implant being successful is about 98 percent if it is placed correctly. So, if you need a permanent solution for your missing tooth, you can certainly use this treatment.
Dental implants are not dependent on other natural teeth. While most other treatments such as dentures or bridges can weaken your existing teeth by drawing support and stability from them, dental implants directly fuse to the jawbone and do not depend on the living teeth for support.
While your dentist asks you to take special necessary care of your teeth while you have your dentures or bridges on, they won't do so if you have dental implants. You do not need to make changes in your oral hygiene. Regularly brushing and flossing will keep your teeth as well as your dental implants safe.
Now that you know why you should have a dental implant, you could consider consulting your dentist about undergoing the treatment. King's Dental offers dental implants and other teeth replacement procedures at Lemoore, CA. For more details or consultation booking, call us at (559) 924-2206, book online, or visit us at 5 W D St, Lemoore, CA 93245.